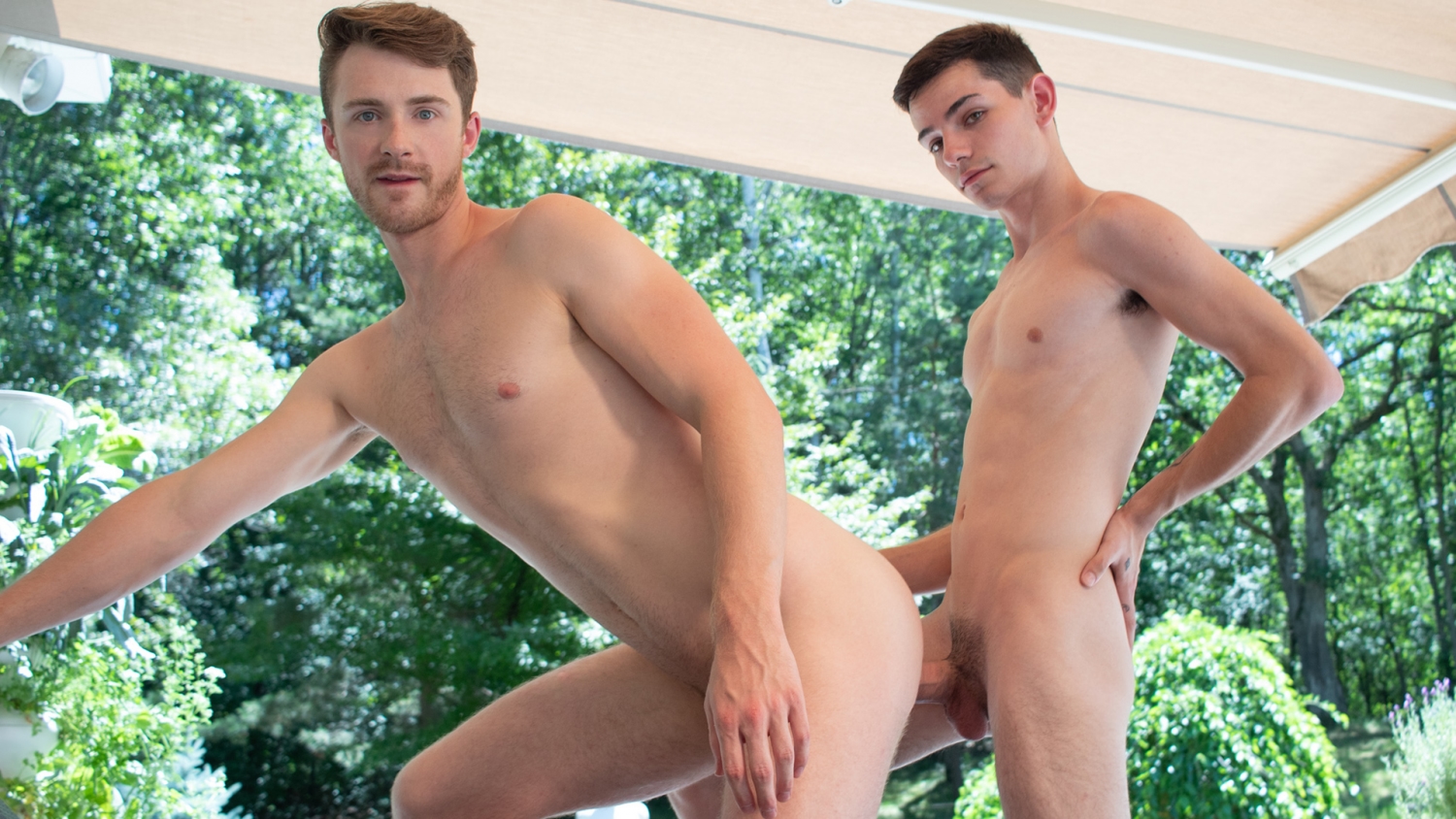 Cole Blue & Eli Bennett BAREBACK
Handsome, tall twink, Cole Blue gets down and very dirty with teen pocket rocket, Eli Bennett, on a sunny veranda in Minneapolis. When you're as impatient as these two horny boys, you get things moving as quickly as you possibly can. Cole reclines on a sun lounger and encourages Eli to seductively slide onto his lap.
They kiss sensuously, ...
[Read more]
They kiss sensuously, their delicate tongues exploring each other's mouths and then drifting downwards to tenderly nuzzle nipples.
It's not long before Eli is squatting between Cole's legs, enthusiastically sucking the tall guy's giant dick, trying to gobble every inch of it into his hungry mouth and throat while Cole enters a reverie of intense, lust-fuelled pleasure.
Cole kneels on the sun-lounger and presents his peach-like ass to Eli, who dutifully gets to work, sliding his long, probing tongue into the taller guy's tight hole. Cole groans. His entire body is now quivering with excitement.
Moments later, Eli plunges his firm, hung meat into Cole's ass, pumping him hard and fast within seconds. He literally slams himself into Cole, utterly insatiable, like a frenzied jack rabbit in heat. Cole is left with no choice but to bite his lip and try to regulate his breathing as the pleasantly brutal onslaught continues.
Cole squirts a giant load with Eli still inside him. Immense ribbons of thick, creamy spunk fly out of his dick, coating the sun-lounger below with a slippery layer of semen.