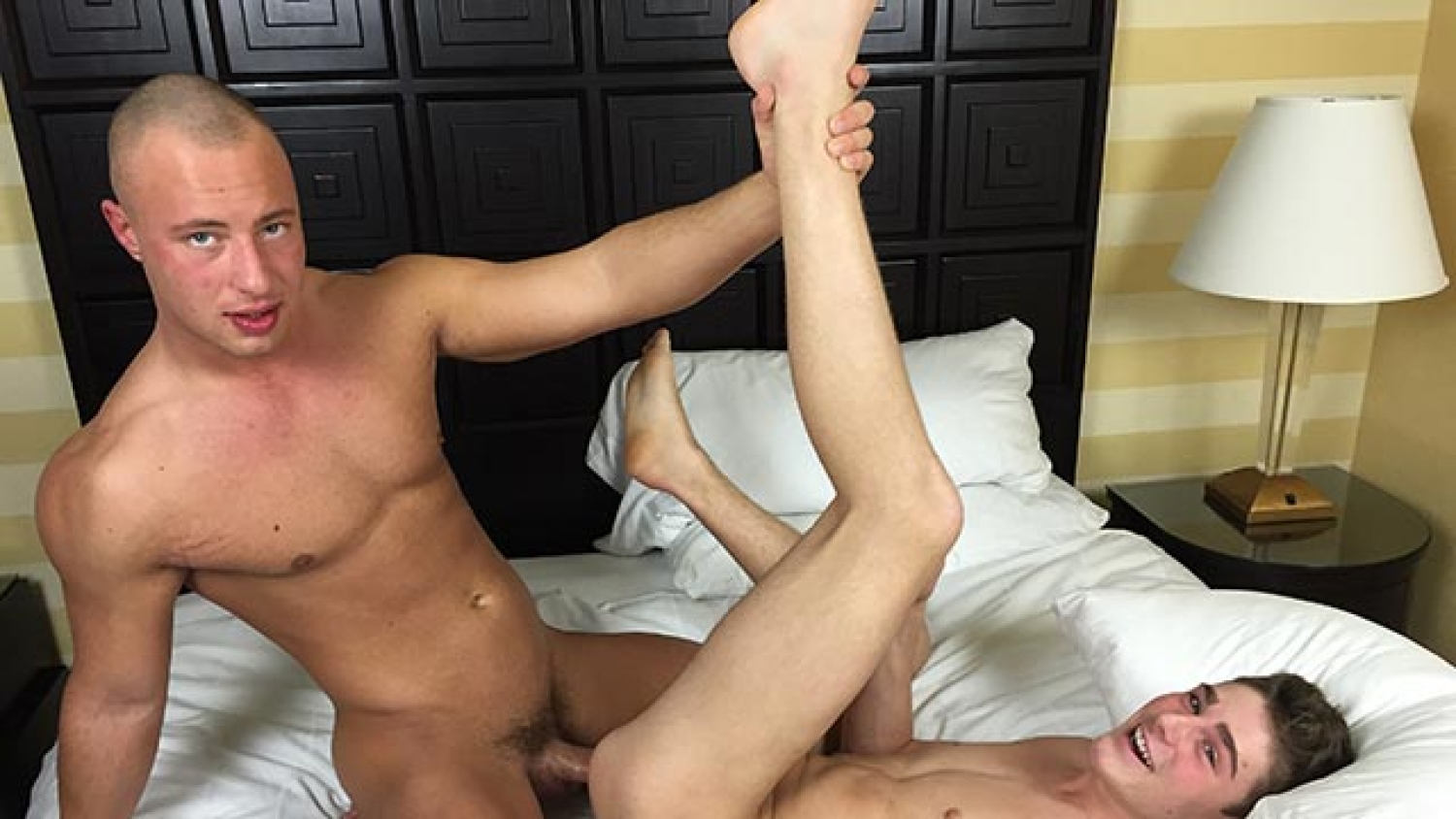 Dustin Tyler & Travis Stevens BAREBACK in Ashville
We have an embarrassment of riches in video footage here at JasonSparksLive.com. Every so often we like to pull out something for a little ways ago with some of our most popular tour members.
You remember Dustin Tyler and Travis Stevens right? Well Travis wanted to climb Dustin's pole "like a tree" - so hell yeah. Dustin is super muscled and when he's bent over licking Travis' hole - the sight of his perfectly muscled ass is INSANELY hot.
Travis gets his ...
[Read more]
Travis gets his wish and Dustin fucks that boy every which way he can think of til Dustin blows his load all over Travis' ass.