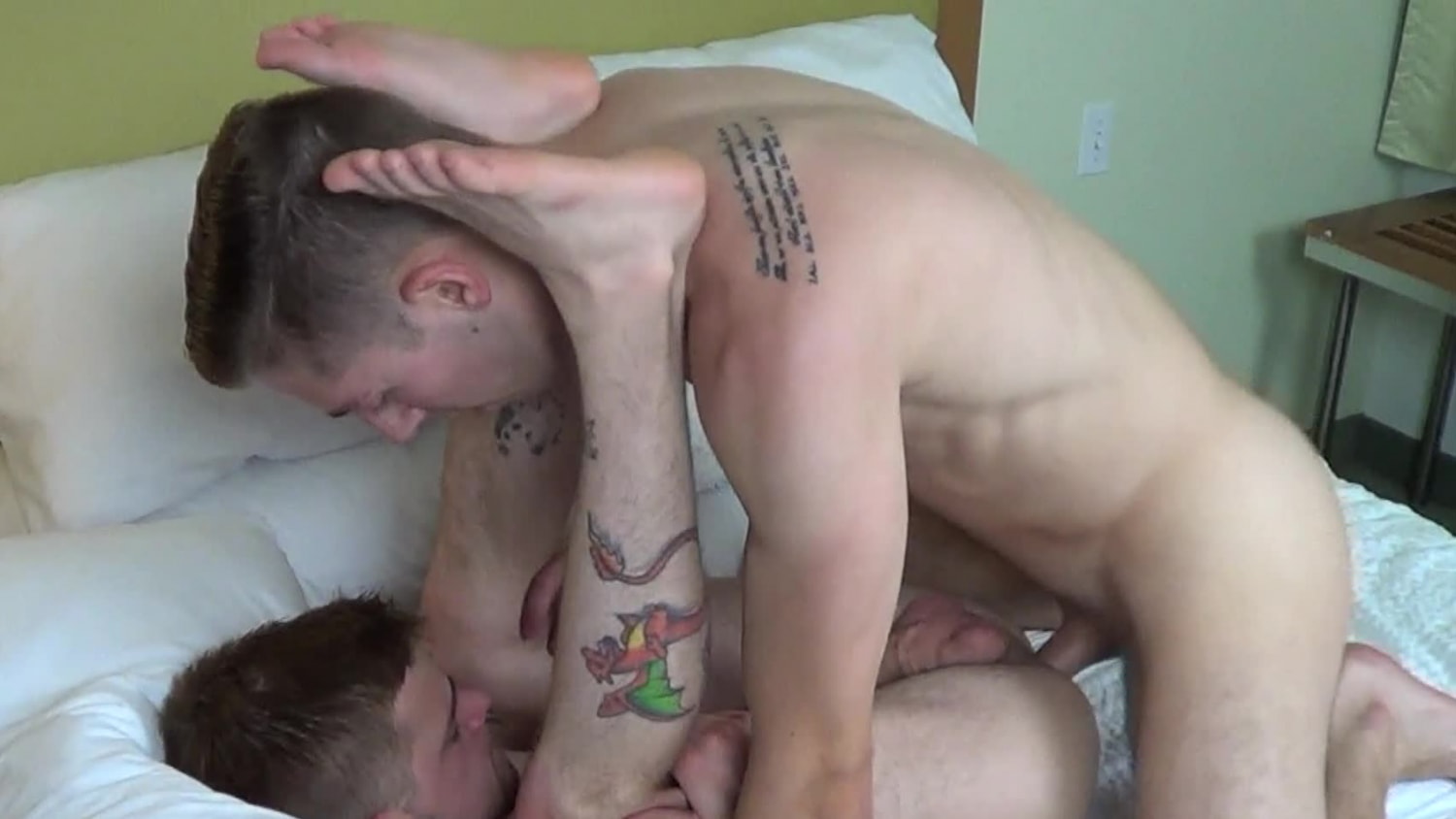 Nick Justice & Joshua James BAREBACK in Cincinnati
Joshua James makes his porn debut in a hot scene with Nick Justice, recounting his jock days as a wrestler in Cincinnati. The tall, young man is masculine, horny, and loves to work up a sweat, matching Nick in his desire to fuck hard and deep!
Joshua's long, athletic body is like a tower of testosterone for Nick to traverse, travelling from his strong legs up to his hard cock before passionately kissing him and grinding up against him. Nick gets comfortable between Joshua's thighs, worshipping his hot cock and heavy balls, feeling his manly juices getting primed to burst...
Joshua fucks Nick's ...
[Read more]
Joshua fucks Nick's mouth, getting his shaft hard and wet, readying it for its ultimate journey deep inside Nick's hole. Nick is dwarfed by Joshua's size, as he looks up at his sexy giant with his legs spread, eager to receive the stud's bare cock. Joshua fucks like a total pro as he pounds away at Nick's prostate, getting closer and closer to flooding his guts with his hot seed!